"I don't be at / places where we comfy at / With no be-atch / oh no you won't see that / And no I ain't perfect / nobody walkin' this earth's surface is / But girlfriend work wit the kid..."- Jay Z "'03 Bonnie & Clyde"

In the new issue of Essence Magazine with Usher on the cover...there is an article entitled 'Bridging The Gap' in which classic artist speak on current artist. Anyways Patti Labelle spoke on Jay-Z. Part of her quote about him made me think. Check it out..."As a new Def Soul Classics recording artist I had a meeting with him. He had on a white sweater, and I hugged him and got some of my makeup on it. He said 'You'd better call B(eyonce') and let her know this is your makeup'. I like the fact that he respects his lady."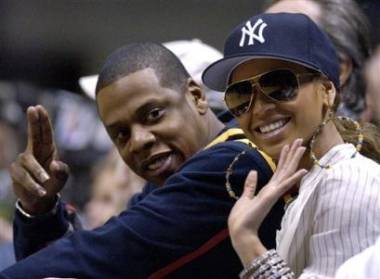 Now had that been me...I woulda told Ms Patti Patti not to worry about it. Then later....I can see me standing there all exasperated and shit with my hands spread out like "Baby I swear this is Patti LaBelle's makeup....you wanna call her?" The point Im trying to make is he didnt let that shit linger on. To protect his relationship....He got out his bud nippers and nipped that shit in the bud right then and there...alleviating any chances of any misunderstandings later on. I can dig that.

I know there were times where I disrespected KK, and although they were far from intentional, they were still unacceptable. Especially since I coulda did like Jay and utilized my bud-nippers ya know? If I hadnt said it before Im apologizing to you now for those times of disrespect KK.

"...said a G dont give a bitch no keys or security codes / I agree my lady aint no bitch / she gets whatever I own / so when you see her understand thats me nigga / understand im da some ol' G nigga / I know da difference between a bitch and a B nigga...." - Jay Z "Ignorant Shit"